Don't Be Afraid
When a nation cuts itself off from the Bible, as we certainly have, we also cut ourselves off from words of encouragement like "Don't' be afraid!" and "Do not fear!" The following are examples from the Hebrew Bible and a few responses. God does not change. He also tells us, "Don't be afraid." (The sequence, with one exception, is in biblical order):
• "Do not fear, Abram. I am your shield" (Gen 15: 1a). God to Abram, soon to be Abraham.
• "Fear not, stand firm, and see the salvation of the Lord" (Ex 14: 13). Moses to the people of Israel. The Red Sea opens.
• "Do not fear the people of the land" (Num 14: 9). Moses, again to Israel when they reject the good report of the land. Ten spies express fear of the giant occupants, only two trust God.
• "You shall not be afraid of them, but you shall remember what the Lord your God did to Pharaoh and to all Egypt" (Deut 7: 18). Moses to the people.
• "It is the Lord who goes before you. He will be with you; he will not leave you or forsake you. Do not fear or be dismayed." (Deut 31: 8). Shortly before his death, Moses turns the leadership of Israel over to Joshua and charges him to be courageous.
• "Do not fear them" (Josh 10: 8). God charges Joshua before the battle at Gibeon.
• "Do not fear him, for the hand of my father will not find you. You shall be king over Israel" (I Sam 23: 17). Jonathan encourages David even as King Saul seeks David's life.
• "And the angel of the Lord said to Elijah, "Go down with him, do not be afraid of him" (II Kings 1: 15). The prophet Elijah is told to pronounce God's judgment on the king of Israel.
• "Therefore we will not fear though the earth gives way, though the mountains be moved into the heart of the sea" (Psalm 46: 2). A psalm by the Sons of Korah.
• "In God I trust, I shall not be afraid. What can man do to me?"(Ps 56: 11). David's psalm.
• "Blessed is the one who fears the Lord, who greatly delights in his commandments" (Ps 112: 1). "The fear of the Lord is the beginning of wisdom," says Prov 9: 10a.
• "Do not call conspiracy all that this people calls conspiracy, and do not fear what they fear, nor be in dread" (Isa 8: 12). The prophet Isaiah charges the people.
• "Behold, God is my salvation; I will trust, and will not be afraid; for the Lord God is my strength and my song, and he has become my salvation"(Isa 12: 2).
• "For I, the Lord your God, hold your right hand; it is I who say to you, 'Fear not, I am the one who helps you' "(Isa 41: 13).
• "Do not be afraid of them, for I am with you to deliver you, clares the Lord" (Jer 1: 8). God calls Jeremiah to prophetic ministry. He will warn the people that Jerusalem will fall.
• "You came near when I called on you; you said, 'Do not fear!'" (Lam 3: 57). In all his sorrows, Jeremiah laments and finds that God is faithful to answers him.
• "Fear them not, nor be dismayed at their looks" (Ez 3: 9). God charges the prophet Ezekiel to boldly declare his message to the captives of Jerusalem now in Babylon.
• "The Lord your God in the midst of you is mighty; he will save, he will rejoice over you with joy; he will rest in his love; he will joy over you with singing" (Zeph 3: 17). The prophet Zephaniah, Jeremiah's contemporary, sees beyond Jerusalem's fall, encouraging the people.
• "Fear not, Daniel, for from the first day that you set your heart to understand and humbled yourself before your God, your words have been heard, and I have come because of your words" (Dan 10: 12). Daniel, a Hebrew captive in Babylon after the fall of Jerusalem is now an important counselor to Babylonian, then Persian kings. In a vision, he is told not to fear.
• "Do not be afraid of them. Remember the Lord, who is great and awesome" (Neh 4: 14). Nehemiah to the Hebrew captives, now returned from captivity and beginning to rebuild the wall at the ruins of Jerusalem.
God judges disobedience, but he is merciful–even to sinners like you and me.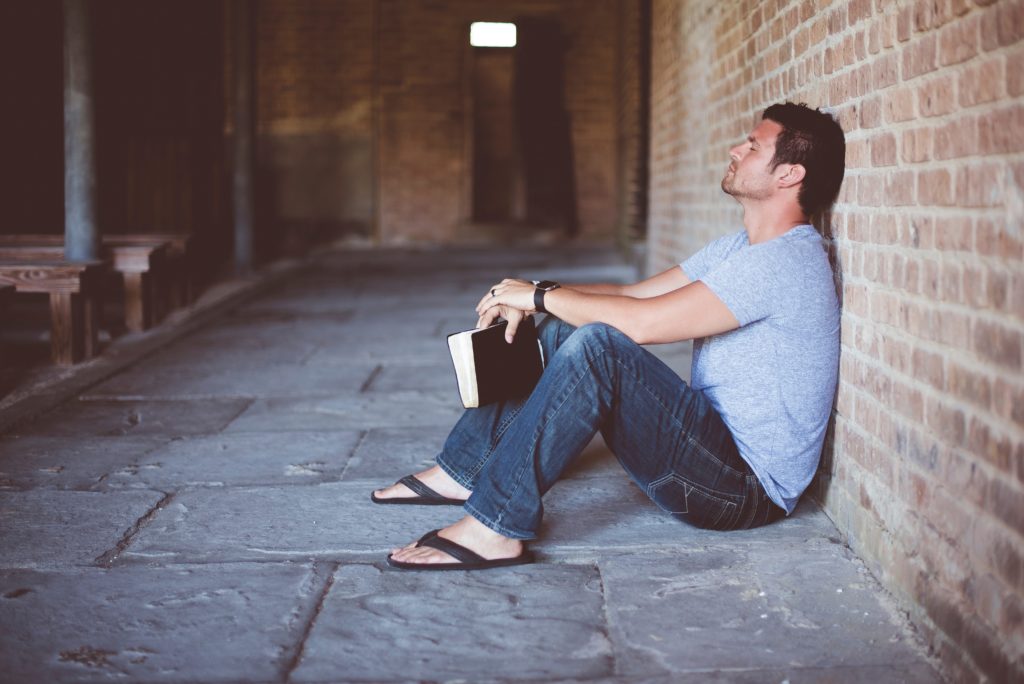 from The Edgefield Advertiser, oldest newspaper in South Carolina